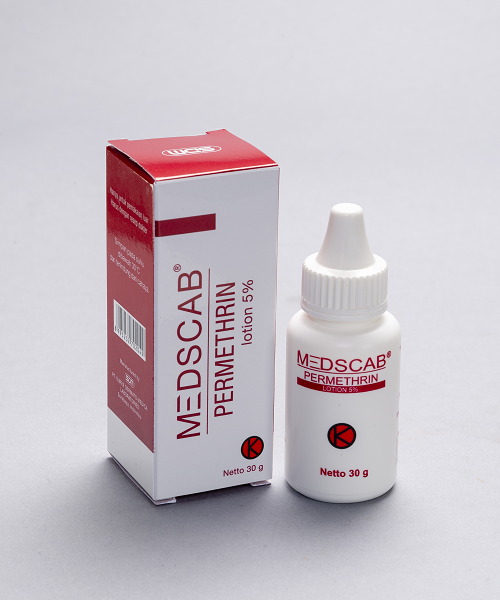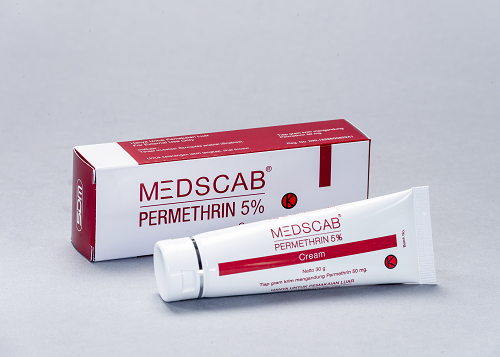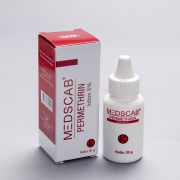 Medscab Cream & Lotion
Description
HOW TO USE
WARNING AND CAUTION
Product Description
Active Ingridients and Indication
Each gram Medscab contains 50 mg Permethrin. Sarcoptes scabiei (Scabies) therapy.
Contraindication
Hypersensitives to permethrin, pyrethroid synthesa or pyrethrins.
Storage
Store below 300 C and avoid from light
Packaging
Box, Aluminium tube of 30g
ON MEDICAL PRESCRIPTION ONLY
KEEP OUT OF REACH OF CHILDREN
MANUFACTURED BY
P.T. SURYA DERMATO MEDICA LABORATORIES
Surabaya, Indonesia
Reg. No. DKL 1628605829A1
Medscab cream is produced for once application.
Scarbies usually accompanied with itching, erythema, and urticaria. Such symptoms are not immediately disappear following Medscab cream application. Avoid eyes contact. Unknown safety application on pregnant and lactating mother Safe for 2 month baby, or more, while unknown safety on less than 2 month baby. Immediately contact the physician upon permanent irritation.