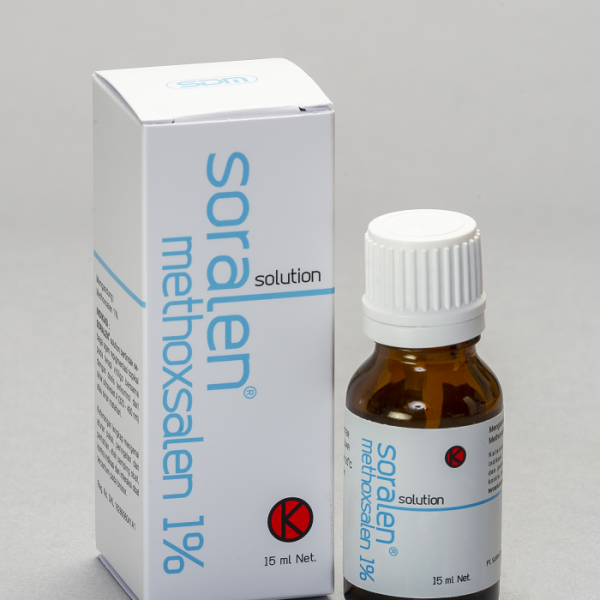 Soralen Lotion
Product Description
Active Ingridients and Indication
Soralen solution acts as a topical repigmenting agent in vitiligo in conjuction with controlled doses of ultraviolet A (320-400 nm) or sunlight
Contraindication
1. Patients exhibiting idiosyncratic reactions to psoralen compounds or a history sensitivity reactions to them.
2. Patients exhibiting melanoma or with a history of melanoma.
3. Patients exhibiting invasive skin carcinoma generally.
4. Patients with photosensitivity disease such as porphyria, acute lupus erythematosus, xeroderma pigmentosum, etc.
5. Children under 12 since clinical studies to determine the efficacy and safety of treatment in this age group have not been done.
Storage
Store below 250C
Packaging
Box, Amber glass bottle of 15ml
ON PRESCRIPTION ONLY
Manufactured by
PT. SURYA DERMATO MEDICA LABORATORIES
Surabaya, Indonesia
No.Reg.DKL 1628606041A1